About Us
Our specialization lies in helping you ace the UPSC examination!
About Us
Our specialization lies in helping you ace the UPSC examination!
What is UPSC Pathshala?
UPSC pathshala is one of the successful brands of uFaber Edutech Pvt Ltd. We train our students on a very unique pedagogy with personalized training. Our students learn from over 800+ hours of high quality video content and get a Personal Mentor who guides the student throughout the preparation. We have a Personal Mentor network of 200+ qualified mentors consisting of IItians and Ex- Civil servants. UPSC Pathshala has achieved some amazing results among the 5000+ students that we enroll every year.
Our Philosophy
Deep Understanding
The learning of any topic should not be tentative and superficial. It should stay with the student for a long time with utmost clarity.
Timebound Preparation
No preparation is good enough if it doesn't end well in time. We are committed to finish the syllabus within a stipulated time.
Affordable Education
Education should be accessible to all at a reasonable cost. That is why we provide the best quality training at a cost less than 1/4 of any other institution.
Our Team
UPSC Pathshala is an agglomeration of some of India's finest and most passionate educators. We have an alumnus of IITs, Delhi University, Mumbai University along with the many serving Civil Servants contributing to the structuring of the course.
About uFaber
The Founders ongoing against common wisdom in 2014 when faced with a tough question – How do you teach a teacher to be passionate? Rohit had an epiphany of sorts, "Let us find passionate people and make them subject matter experts". General wisdom said it was better to look at it as an HR problem, and focus must be on recruiting the "right people". But something felt right about empowering passionate people. Anirudh found new light when the most of these passionate individuals and future trainers were women, who braved out of their careers to do more for their family and now had the burning desire to jump back in action. uFaber was born. Rohit and Anirudh, both college mates from IIT Bombay have been in the education space for over a decade and created several products, but undoubtedly feel most proud about going against most common sense and making uFaber a reality. Today we are 500+ passionate individuals-turned-trainers.
Looking for career Opportunities?
Want to join the passionate team breaking the traditional moulds of education every single day? Fill the form and we will reach out to you.
Current Openings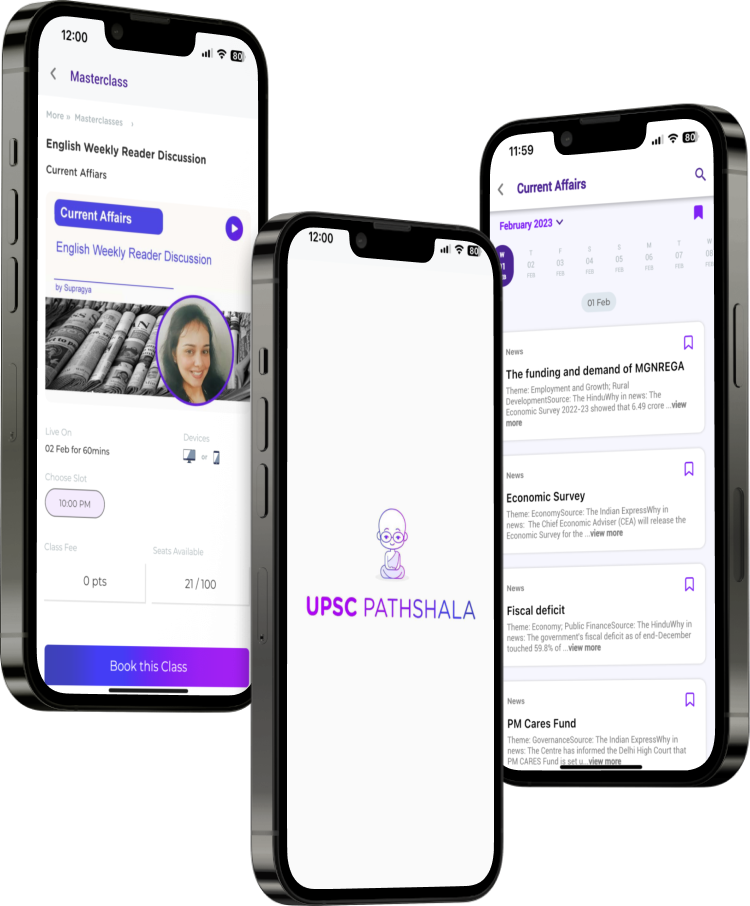 Learn Anywhere Anytime
Download our app for "infinite" question bank and practice
We've got you covered, download our UPSC Pathshala App now to stay updated with current affairs, free videos and much more.
Take a free demo with a mentor to
understand why UPSC Pathshala.